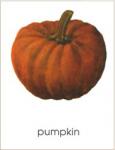 DL055 Vegetable Cards, Set/24 SPECIAL
$12.00 $6.00 On Sale!

For years we have looked for the perfect fruits and vegetable cards because these food groups are so important for young children, and a most important collection of vocabulary words. Sets have gone in and out of print over the years, but none have ever been up to our high standards. Finally Susan devoted a large portion of her oil painting time to creating a collection of 24 vegetable paintings in our studio here on the Northcoast of California. The cards are professionally printed in full color on stiff cardboard, size 4.25" x .5". There are 24 different images, one of each, in each set. Please order TWO sets if you plan to make 3-part reading cards.