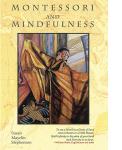 GB600 Montessori and Mindfulness
$17.95
"This book has the magic of leading the reader to be able to understand how Montessori environments offer the practice of "mindfulness" in such a natural and authentic way through work, concentration and being part of all the wonderful experiences, as children and also as adults." — Cecilia Elguero, Director of Training, Instituto Montessori Internacional de Querétaro, México.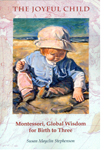 GB400 The Joyful Child: Montessori, Global Wisdom for Birth to Three
$19.95
"The Joyful Child" is the most appreciated gift for expectant parents, birth educators, and parents of a child in the first three years of life. It is recommended by Montessori teacher trainers at all levels. It was created in collaboration with Silvana Montanaro, MD, head of the Assistants to Infancy program, who wrote the introduction. MORE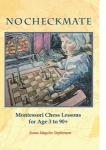 GB450 NO CHECKMATE Montessori Chess Lessons for Age 3 to 90+
$14.95
NOT JUST CHESS! "This book can tell you how to teach chess to any child in a Montessori way. But if you look past the chess, you can use this book as an insight to teach your child anything, using the Montessori method.The book introduces the game of chess using: grace and courtesy of handling the chess pieces, and the social aspect of the game; practical life— polishing/dusting the pieces, setting up the environment; language, using the three-period-lesson to learn the names of the pieces; mastering the game by building up one difficulty at a time." —Joanne King, Montessori primary and elementary teacher and consultant, the Netherlands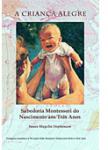 GB710 A Crianca Alegre: Sabedoria Montessori do Nascimento aos Tres Anos (Portuguese Edition)
$18.95
The Portuguese translation of the book "The Joyful Child: Montessori, Global Wisdom from Birth to Three Years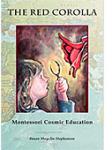 GB730 The Red Corolla: Montessori Cosmic Education for Age 3-6
$19.95
This book is helping Montessori and non-Montessori families explore the natural and man-made world with their children. There are clearly defined lessons for ages 3-6+ in physics, botany, zoology, history, geography, music, and art, based on lectures by the author on the first AMI primary teacher course in Morocco. For families, schools, teacher training centers.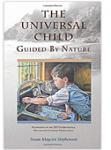 GB750 The Universal Child, Guided by Nature
$16.95
"Simple, elegant, inspiring. Susan Stephenson carries Dr. Montessori's vision of education for peace forward with this lovely, simple book about what we can all recognize as universal in our make-up as human beings. Those things that ought to (and can) bring us to a place of great respect for children through positive, intelligent engagement with them the world over." —Gioconda Bellonci, Montessori parent and teacher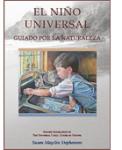 GB800 El Niño Universal, Guiado por la Naturaleza (Spanish Edition
$18.95
56 pages, full color, A brief introduction to Montessori practices around the world. 140 color illustrations. "This book, showing Montessori practices applied to all cultures today, highlighted by Maria Montessori's words, the author's experience in many countries, and the eloquent photographs, is very inspiring." (AMI Montessori teacher, Paraguay and Colombia)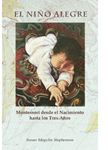 GB200 El Nino Alegre, Montessori desde el Nacimiento hasta los Tres Anos
$18.95
This Spanish version of The Joyful Child takes the science-based wisdom of "Understanding the Human Being" and, through many pictures and anecdotes, makes the valuable information more accessible to parents and academics interested in this stage of human development. Introduction by Silvana Montanaro, MD. MORE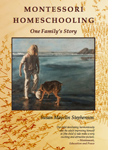 GB160 Montessori Homeschooling, One Family's Story
$19.95
"The book 'Montessori Homeschooling' is a must read for every homeschooling parent, and every teacher in a Montessori elementary classroom!" -Montessori 3-12 consultant, The Hague, Netherlands. This book was created during the Covid-19 pandemic in order to support, and give creative ideas to, parents, Montessori guides, and teachers. It documents 15 years of homeschooling through elementary, middle, and high school - guided by a mother with Montessori 0-3, 3-6, 6-12 experience and a father who is head of the Michael Olaf Company.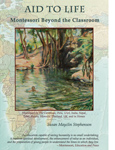 GB900 Aid to Life, Montessori Beyond the Classroom
$18.95
This book takes basic Montessori principles and applies them to common everyday situations. A rare treat for parents of children and young adults at all ages. Also read about how these principles were used in a private British/Peruvian school in Peru with NO Montessori materials, and are helpful in orphanage in Morocco, a school for the blind in Tibet, and a Montessori teacher training course in Morocco. "At Home" chapters, and questions and answers in a Montessori newspaper column, are inspiring to educators and parents alike.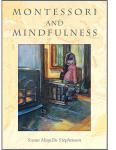 GB60 Montessori and Mindfulness, discontinued edition
$16.95 $13.95 On Sale!
This is the previous version of Montessori and Mindfulness. Very little has been changed except for the cover, the publishing data, and the list of books in the series at the end of the book. There are a few copies left.


The author, Susan Mayclin Stephenson, has AMI diplomas for 0-3, 3-6, 6-12, and since 1971 has taught children and young people from age 2-18 in Montessori environments. She is a lecturer, school consultant, and oral examiner for Montessori teacher training courses. For more information about the author go to this link: SUSAN