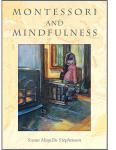 GB60 Montessori and Mindfulness, discontinued edition
$16.95 $13.95 On Sale!
This is the previous version of Montessori and Mindfulness. Very little has been changed except for the cover, the publishing data, and the list of books in the series at the end of the book. There are a few copies left.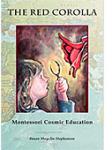 GB730 The Red Corolla: Montessori Cosmic Education for Age 3-6
$19.95
This book is helping Montessori and non-Montessori families explore the natural and man-made world with their children. There are clearly defined lessons for ages 3-6+ in physics, botany, zoology, history, geography, music, and art, based on lectures by the author on the first AMI primary teacher course in Morocco. For families, schools, teacher training centers.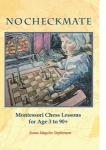 GB450 NO CHECKMATE Montessori Chess Lessons for Age 3 to 90+
$14.95
NOT JUST CHESS! "This book can tell you how to teach chess to any child in a Montessori way.But if you look past the chess, you can use this book as an insight to teach your child anything, using the Montessori method.The book introduces the game of chess using: grace and courtesy of handling the chess pieces, and the social aspect of the game; practical life— polishing/dusting the pieces, setting up the environment; language, using the three-period-lesson to learn the names of the pieces; mastering the game by building up one difficulty at a time.This is the essence of Montessori.If you are not interested in learning chess this book is still a gold mine of knowledge and insight into the Montessori method and how to offer any skill to a child. As always, this author welcomes you into the world of the child and how to help spark their interest." —Joanne King, Montessori primary and elementary teacher and consultant, the Netherlands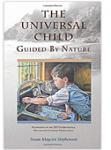 GB750 The Universal Child, Guided by Nature
$16.95
"Simple, elegant, inspiring. Susan Stephenson carries Dr. Montessori's vision of education for peace forward with this lovely, simple book about what we can all recognize as universal in our make-up as human beings. Those things that ought to (and can) bring us to a place of great respect for children through positive, intelligent engagement with them the world over." —Gioconda Bellonci, Montessori parent and teacher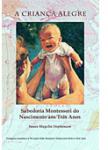 GB710 A Crianca Alegre: Sabedoria Montessori do Nascimento aos Tres Anos (Portuguese Edition)
$18.95
The Portuguese translation of the book "The Joyful Child: Montessori, Global Wisdom from Birth to Three Years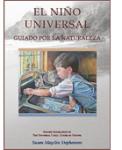 GB800 El Niño Universal, Guiado por la Naturaleza (Spanish Edition
$18.95
56 pages, full color, A brief introduction to Montessori practices around the world. 140 color illustrations. "This book, showing Montessori practices applied to all cultures today, highlighted by Maria Montessori's words, the author's experience in many countries, and the eloquent photographs, is very inspiring." (AMI Montessori teacher, Paraguay and Colombia)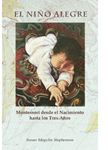 GB200 El Nino Alegre, Montessori desde el Nacimiento hasta los Tres Anos
$18.95
This Spanish version of The Joyful Child takes the science-based wisdom of "Understanding the Human Being" and, through many pictures and anecdotes, makes the valuable information more accessible to parents and academics interested in this stage of human development. Introduction by Silvana Montanaro, MD. MORE