GB460 A Crianca Alegre (Portuguese Edition of The Joyful Child)
$20.00
Portuguese translation of "The Joyful Child" Um livro para ajudar os pais a procurar, descobrir, apreciar e apoiar as necessidades mentais, fisicas e emocionais da crianca nos tres primeiros anos de vida. Com mais de 180 fotos em branco e preto da autora sobre seu trabalho com a filosofia Montessori ao redor do mundo com c desde o nascimento ate os tres anos de idade.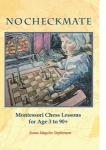 GB450 NO CHECKMATE Montessori Chess Lessons for Age 3 to 90+
$14.95
This book is about more than chess, but how to analyze activities, give lessons, and share our lives with children in the Montessori way.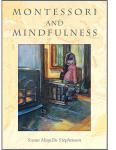 GB600 Montessori and Mindfulness (Out of Stock - more coming in December!)
$0.00
This book was inspired by the presentation by the author at the International Montessori Congress in Prague, Czech Republic in 2017