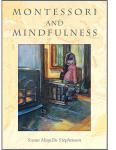 GB60 Montessori and Mindfulness, discontinued edition
$16.95 $13.95 On Sale!
This is the previous version of Montessori and Mindfulness. Very little has been changed except for the cover, the publishing data, and the list of books in the series at the end of the book. There are a few copies left.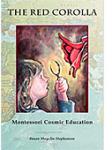 GB730 The Red Corolla: Montessori Cosmic Education for Age 3-6
$18.95
This book is helping Montessori and non-Montessori families explore the natural and man-made world with their children. There are clearly defined lessons for ages 3-6+ in physics, botany, zoology, history, geography, music, and art, based on lectures by the author on the first AMI primary teacher course in Morocco. For families, schools, teacher training centers.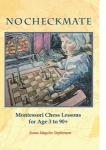 GB450 NO CHECKMATE Montessori Chess Lessons for Age 3 to 90+
$14.95
Imagine you want to share your own passions with your child. How can you analyze the steps to interest the child and to lead to success. With this chess as example, the author shows how learning can follow the stages of interest and development. A child can learn to carry and handle the pieces carefully, how to end a game gracefully, the specific language connected with the same, and how to play with someone else in such a way that learning is valued over winning. As an unexpected surprise it has been shown that many adults have finally learned to play, with the help of this little book.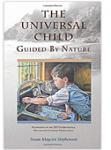 GB750 The Universal Child, Guided by Nature
$16.95
How fascinating it is to see that guided by nature, from birth on, humans share the same physical/mental/psychological needs in order to be fully-realized and happy Hunan beings. Here are many examples of how we can help, at even the earliest age, provide for the needs to: explore, move, work, concentrate and develop self control. Pictures and information are also included that share the author's Montessori work around the world.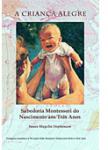 GB710 A Crianca Alegre: Sabedoria Montessori do Nascimento aos Tres Anos (Portuguese Edition)
$18.95
The Portuguese translation of the book "The Joyful Child: Montessori, Global Wisdom from Birth to Three Years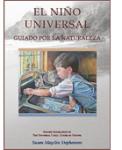 GB800 El Niño Universal, Guiado por la Naturaleza (Spanish Edition
$18.95
56 pages, full color, A brief introduction to Montessori practices around the world. 140 color illustrations. "This book, showing Montessori practices applied to all cultures today, highlighted by Maria Montessori's words, the author's experience in many countries, and the eloquent photographs, is very inspiring." (AMI Montessori teacher, Paraguay and Colombia)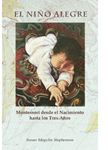 GB200 El Nino Alegre, Montessori desde el Nacimiento hasta los Tres Anos
$18.95
This Spanish version of The Joyful Child takes the science-based wisdom of "Understanding the Human Being" and, through many pictures and anecdotes, makes the valuable information more accessible to parents and academics interested in this stage of human development. Introduction by Silvana Montanaro, MD. MORE