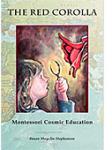 GB730 The Red Corolla: Montessori Cosmic Education for Age 3-6
$18.95
This book is helping Montessori and non-Montessori families explore the natural and man-made world with their children. There are clearly defined lessons for ages 3-6+ in physics, botany, zoology, history, geography, music, and art, based on lectures by the author on the first AMI primary teacher course in Morocco. For families, schools, teacher training centers.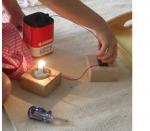 DE606 Electric Circuit Set, including directions for use
$47.00
One of the most important physics experiments for ages 3-6, recommended in the book "The Red Corolla" which contains the Montessori arts and sciences lessons that prepare for Cosmic Education in the elementary years. Only available through the Michael Olaf company.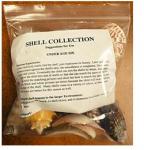 DP325J Shell Collection
$31.00
The 22 shells in this collection, some common and some rare, were selected to be used in later animal classification. They come from all over the world in an amazing variety of shapes and textures.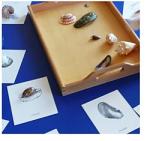 DP33J Shells with Matching Cards
$36.00
The shells in this unique collection were selected with the study of zoology at the 6-12 level in mind. The ink drawings were made by Susan, the author of our Montessori books, because the child with black ink drawings a child will be inspired to examine each shell carefully rather than to match shell and picture by color. This is essential since many of the shells come in a variety of colors. There are 22 shells with 22 matching pictures printed on 4.25" x 5.5" white cardstock.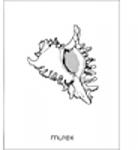 DP34 Shell Cards, Set/22
$6.00
Black and white shell drawings are important because they lead the child to study the shell rather than just matching the color.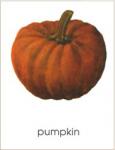 DL055 Vegetable Cards, set/24
$8.00
The names of vegetables are very interesting and important for a child. We have heard off parents having these framed and hung at eye level in the kitchen or child's room. Click for ideas . . .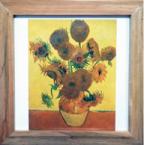 PE300J Joyful Child Frame
$46.00
NOTE: This frame has always been made from Baltic Birth wood from Russia. Because we no longer can, or want to, get this wood, we are using local wood. As a result the cost has increased slightly. It is a beautiful wood frame made locally to hold our large, 10-piece, picture sets. The pictures easily slip in and out to make changes. Search "large pictures" below to see more than picture sets.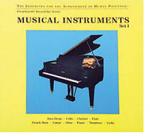 DL350 Musical Instrument Pictures Set (10)
$24.50
This set of ten large cards includes the following: Piano, Violin, Guitar, Flute, Oboe, French Horn, Trombone, Clarinet, Drum, and Cello. Each card is 11" x 11", printed in full color, and laminated to last for generations. The reverse side of each card contains ten facts about each instrument to save many hours of research time.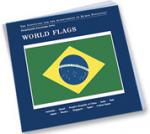 DAA105 Flags Picture Set (10) -NOT AVAILBLE
$0.00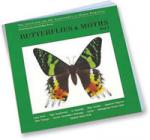 DL354 Large Butterfly/Moth Pictures Set/ 10
$24.50
There are three sets of ten pictures. They are printed on wipe-clean coated cardstock, 11" x 11," printed in full color, and large enough for the child to see the details. On the back of each is a list of 10 interesting facts to stimulate conversation. BUTTERFLIES & MOTHS: Luna Moth, Tiger Swallowtail, 88 Butterfly, Blue Morpho, Japanese Emperor, Blue Triangle, Queen Alexandra's Birdwing, Apollo, Madagascan Sunset Moth, Spanish Moon Moth.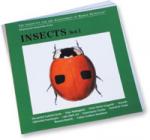 DL355 Large Insects Pictures Set (10)
$24.50
Since Set I has been discontinued, this is Insects Set II, containing praying mantis, tsetse fly, dogbane beetle,south american firefly, green stink bug, treehopper, Stephen's island weta, atlas beetle, giant lacewing, lantern bug. Each card is 11" x 11", printed in full color, and laminated to last for generations. The reverse side of each card contains ten facts about each insect to save many hours of research time.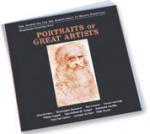 DAA103 Great Artists Picture Set (10)
$24.50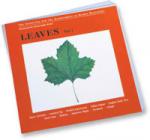 DL353 Large Leaf Picture Set (10)
$24.50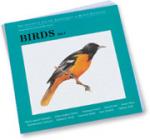 DL906 Large Birds Pictures Set (10)
$24.50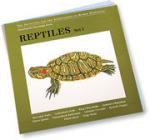 DL902 Large Reptile Pictures (set 10)
$24.50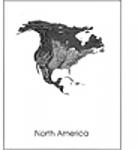 DE636 Basic Montessori 3-6+ Geography Cards
$7.00
The basic Montessori geography language material. Twenty-four 4.25" x 5.5", black and white cards. The set includes 7 labeled Continent cards (Asia, Africa, North America, South America, Australia, Antarctica, Europe), 1 card with continent labels, 8 basic land and water form cards (Island, lake; cape, bay; gulf, peninsula; strait, isthmus), accompanying land and water definitions cards with etymology. This is all that is needed to begin the exploration of geography at home or in school. Order two sets to make 3-part reading material.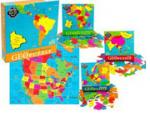 DE520 Geography Puzzles, Set/5
$80.00
Asia, Africa, Europe, Latin America, US and Canada - excellent quality and important for the home for children and adults.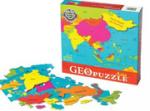 DE512 Asia Geography Puzzle
$17.00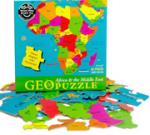 DE514 Africa/Middle East Geography Puzzle
$17.00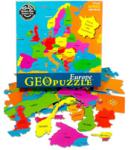 DE510 Europe Geography Puzzle
$17.00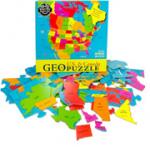 DE516 North America Geography Puzzle
$17.00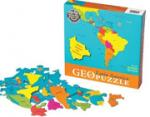 DE518 Latin America Geography Puzzle
$17.00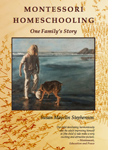 GB160 Montessori Homeschooling, One Family's Story
$18.95
"The book 'Montessori Homeschooling' is a must read for every homeschooling parent, and every teacher in a Montessori elementary classroom!" -Montessori 3-12 consultant, The Hague, Netherlands. This book was created during the Covid-19 pandemic in order to support, and give creative ideas to, parents, Montessori guides, and teachers. It documents 15 years of homeschooling through elementary, middle, and high school - guided by a mother with Montessori 0-3, 3-6, 6-12 experience and a father who is head of the Michael Olaf Company.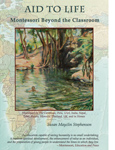 GB901 Aid to Life, Montessori Beyond the Classroom
$18.95
Montessori principles in the 3-6 and 6-12 classroom, but also in a variety of other places including an orphanage in Morocco, a school for the blind in Tibet, and a Montessori teacher training course in Morocco. "At Home" chapters, and questions and answers in a Montessori newspaper column, are inspiring to educators and parents alike. "A wonderful book for all, those curious about Montessori and how it's being used in many countries, from Peru to Morocco, Nepal and beyond." —Victoria Barrès, Association Montessori Internationale representative to UNESCO, The United Nations Educational, Scientific and Cultural Organization (Paris, France)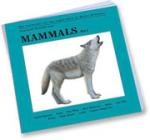 DL900 Large Mammal Pictures Set (10)
$24.50