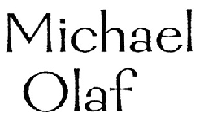 Montessori Books - Wholesale
FREE BOOK of your choice with any order over $50. One book per order. At your shopping cart there is a box "ordering instructions". Type your free book choice in this box. Bulk Wholesale orders can take up to one month from the time the order is placed because they are shipped directly from the printer.

GB551 Please Help Me Do It Myself, Observation and Recordkeeping for the Montessori Primary and Elementary Class - Wholesale
$18.95
"This book would be very beneficial, not only for Montessori teachers, but for parents, caregivers, and anyone dealing with children of these ages. The book is supplemented by well-explained graphs and examples of how one can take notes on observations and record the progress of the children. I am a great fan of all of the author's books as they are easy to read and comprehend. They depict a deep and thorough understanding of children and contain many examples of her lifelong experiences and work with children." —Tayyaba Saleem, AMI Montessori Teacher Trainer, Karachi, Pakistan



GB601 Montessori and Mindfulness - Wholesale
$17.95
"This book has the magic of leading the reader to be able to understand how Montessori environments offer the practice of "mindfulness" in such a natural and authentic way through work, concentration and being part of all the wonderful experiences, as children and also as adults." — Cecilia Elguero, Director of Training, Instituto Montessori Internacional de Querétaro, México.



GB401 The Joyful Child - Wholesale
$19.95
"The Joyful Child" is used in sex education and human development courses for adolescents, for birth preparation classes, and to help families prepare their infants for attending a Montessori school. It has been translated into several languages by Montessori organizations and governments. "The Joyful Child adds so much to our Human Development class. Its use brings alive the imaginative challenge of thinking about parenting, and it guides adolescents to think kindly about themselves and others." —Ann Jordan, Montessori School of Lake Forest




GB101 Child of the World - Wholesale
$14.95
"Stephenson's volume is a wonderful resource for parents seeking thoughtful, sound advice on raising well-grounded children in a chaotic world. Presenting Montessori principles in clear and eloquent prose, Stephenson's legacy will be a tremendous service to generations of parents to come." —Angeline Lillard, PhD, Professor of Psychology, U. of Virginia, author of "Montessori, The Science behind the Genius"




GB731 The Red Corolla: Montessori Cosmic Education (for age 3-6) - Wholesale
$19.95
Used in Montessori teacher training courses, preschool programs of all kinds, homeschooling groups. Detailed lessons for ages 3-6 and older children in the areas of physics, botany, zoology, history, geography, music, and art. Plus information on how the younger and older child, and the adult, can joyfully learn about the world and his/her place in it.



GB901 Aid to Life, Montessori Beyond the Classroom - Wholesale
$18.95
Montessori principles in the 3-6 and 6-12 classroom, and in a variety of other places including an orphanage in Morocco, a school for the blind in Tibet, and a Montessori teacher training course in Morocco. "At Home" chapters, and questions and answers in a Montessori newspaper column, are inspiring to educators and parents alike. "A wonderful book for all, those curious about Montessori and how it's being used in many countries, from Peru to Morocco, Nepal and beyond." —Victoria Barrès, Association Montessori Internationale representative to UNESCO, The United Nations Educational, Scientific and Cultural Organization (Paris, France)



GB161 Montessori Homeschooling, One Family's Story - Wholesale
$19.95
This book, based on 15 years of homeschooling from elementary through to high school, is helping parents, traditional teachers, and Montessori teachers or guides, keep in mind a wider definition of education. —Association Montessori Internationale (AMI) Newsletter, Amsterdam, Fall 2020. It documents 15 years of homeschooling through elementary, middle, and high school - guided by a mother with Montessori 0-3, 3-6, 6-12 experience and a father who is head of the Michael Olaf Company.



GB111 The Universal Child, Guided by Nature - Wholesale
$16.95
This little book is an outcome of Susan Stephenson's PowerPoint presentation, of the same name, at the 2013 International Montessori Congress in Portland, Oregon. There are 56 pages, 150 colored illustrations. "My friends who do not go to a Montessori school are always asking me what the difference between their school and mine is. Or they ask me to explain what a Montessori school is. After reading this book I think I can tell them." —12-year-old Montessori student




GB451 NO CHECKMATE Montessori Chess Lessons for Age 3 to 90 - Wholesale
$14.95
NOT JUST CHESS! This book can tell you how to teach chess to any child in a Montessori way.But if you look past the chess, you can use this book as an insight to teach your child anything, using the Montessori method.The book introduces the game of chess using: grace and courtesy of handling the chess pieces, and the social aspect of the game; practical life— polishing/dusting the pieces, setting up the environment; language, using the three-period-lesson to learn the names of the pieces; mastering the game by building up one difficulty at a time.This is the essence of Montessori.If you are not interested in learning chess this book is still a gold mine of knowledge and insight into the Montessori method and how to offer any skill to a child. As always, this author welcomes you into the world of the child and how to help spark their interest. —Joanne King, Montessori primary and elementary teacher and consultant, the Netherlands




GB461 A Crianca Alegre (Portuguese Joyful Child) wholesale
$18.95
Portuguese translation of "The Joyful Child" Um livro para ajudar os pais a procurar, descobrir, apreciar e apoiar as necessidades mentais, fisicas e emocionais da crianca nos tres primeiros anos de vida. Com mais de 180 fotos em branco e preto da autora sobre seu trabalho com a filosofia Montessori ao redor do mundo com c desde o nascimento ate os tres anos de idade.



GB801 El Niño Universal, Guiado por la Naturaleza - Wholesale
$16.95
56 pages, small full color pictures, A brief introduction to Montessori practices around the world. 140 color illustrations. "This book, showing Montessori practices applied to all cultures today, highlighted by Maria Montessori's words, the author's experience in many countries, and the eloquent photographs, is very inspiring." (AMI Montessori teacher, Paraguay and Colombia)



GB201 El Nino Alegre - wholesale
$18.95
Michael Olaf offers this discount to birth educators, schools and training centers, and retail outlets. "The Joyful Child" is used in sex education and human development courses for adolescents, for birth preparation classes, and to help families prepare their infants for attending a Montessori school. It is presently being translated into several languages by Montessori organizations.


For more information about the author go to this link: SUSAN